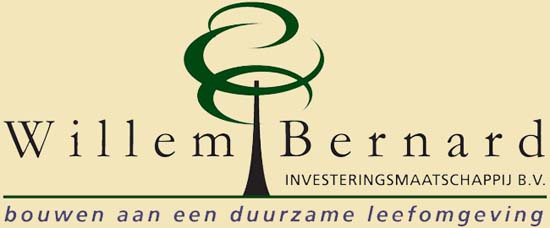 Welcome
Willem-Bernard Investeringsmaatschappij B.V. is an independent Dutch investment company active since 2005. We develop, help realise and invest in wind and solar energy companies and projects, independently or in cooperation.
Our mission is to 'build a sustainable environment' by providing capital and knowledge, sharing our experience by potentially playing an active role as a shareholder and/or board member.
The focus of Willem-Bernard Investeringsmaatschappij B.V. is on renewable energy, mainly wind and solar PV. We are open for considering participations in starting or growing companies with innovative sustainable business models.
'Long term value and revenue creation for all stakeholders' is our goal.
Willem-Bernard Investeringsmaatschappij B.V. (WBI) has participations in 140 MW of operational wind energy parks in the Netherlands and the Caribbean with promising extension possibilities and has recently expanded its business in the solar PV sector through its subsidiary Sunwatt BV. In April 2014 Sunwatt has acquired a majority shareholding in Solaris Real Ltd based the UK. Solaris operates a 300 kWp solar park since 2011 and has since take over developed and realised an extension of 800 kWp. Sunwatt continues growing its business and portfolio of solar PV parks in the United Kingdom, the Netherlands and Germany.
In 2014 WBI has structured and successfully placed in the market an asset back bond (subordinated debt) for two operational solar PV parks in the east of Germany totaling 4,8 MWp which First Green Capital operates since 2013.
Sunwatt is since August 2016 the proud owner of Solarpark De Kwekerij, a 2 MWp solar park in Hengelo (GLD), Netherlands. The first park in the world which combines water retention, nature development, recreation en green electricity production. Sunwatt's skills of financing, structuring, solar PV development and exploitation and ecological knowledge helped this project to realisation. Many thanks go out to all involved parties and the people of Hengelo who backed this special park.